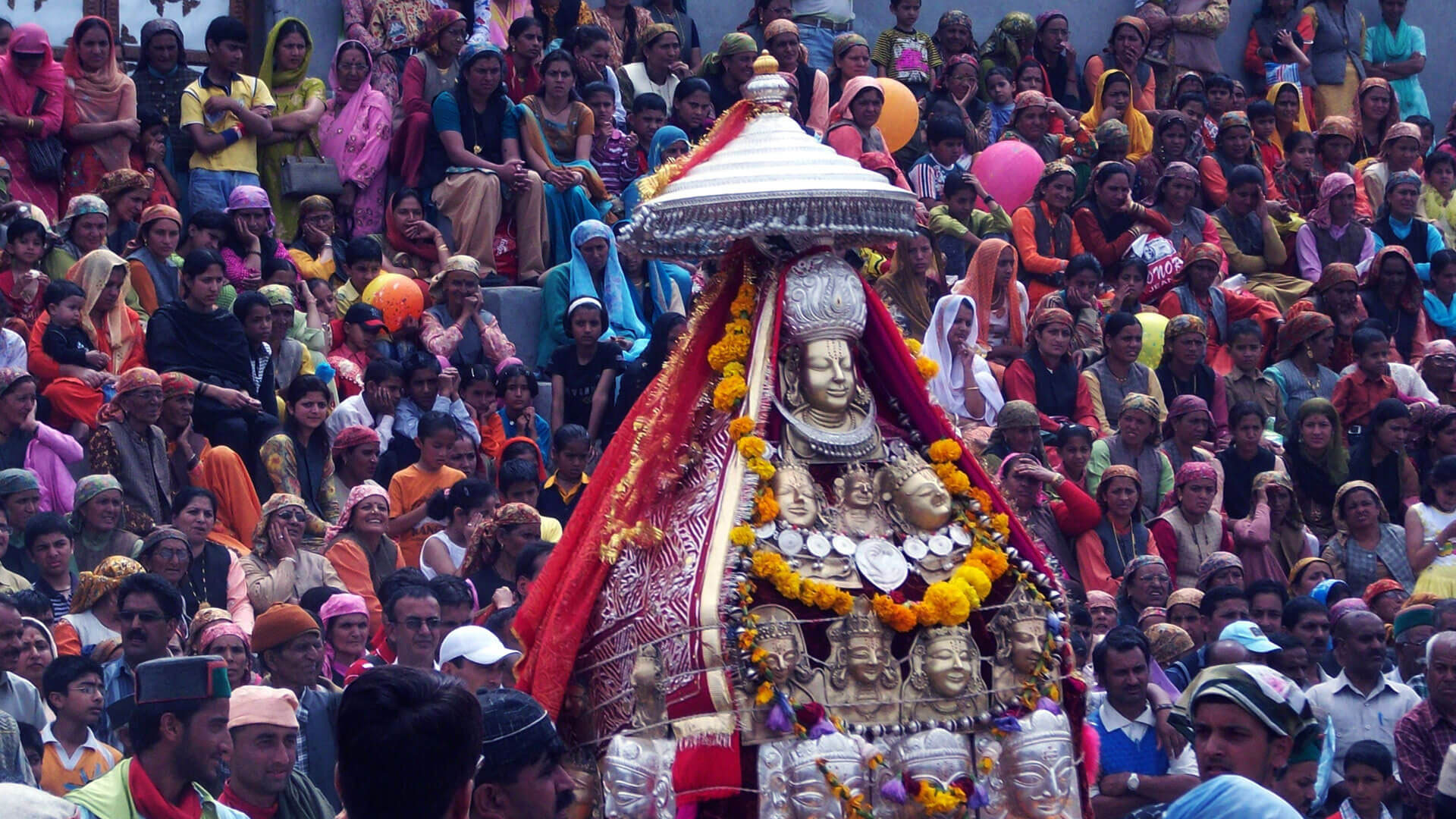 Minjar Fair in Himachal Pradesh
Himachal is called the Land of Gods. The culture and traditions here are quite different. So many fairs and festivals are celebrated throughout the state, but the Minjar fair of Shiv Bhoomi Chamba is famous not only in the state but throughout the country. This tassel symbolises the shoots of paddy and maize which make their appearance around this time of the year.
Minjar fair has been declared as one of the state fairs of Himachal Pradesh. Wide coverage is given on TV and print media to this fair. Undoubtedly Chamba is at its very best during this fair that generally falls in the month of July/ August. Chamba city was founded by Raja Sahil Burman on the side of Ravi river on the request of his daughter Rajkumari Champawati. That's why this city was named Chamba. This fair has been given the status of International Fair. This fair starts on the second Sunday of the month of Shravan and runs throughout the week.
Why did the fair get the name of the Minjar
Local people call maize and paddy earrings as Minjar. The fair begins with Raghuveer ji and Lakshminarayana God, with a draped Minjar, a Rupee, Coconut and Rituals are presented with mineral made of paddy and maize and red cloth. This Minjar is flown in the River Ravi a week later. In this historic festival of Chamba inspired by the people of Makkah, people of Muslim community prepare samples of silk thread and pearls prepared on the lines of the clans. Which is first offered at Lakshmi Nath Temple and Raghunath Temple, and this tradition is also the beginning of the Minjar Festival.
Why is the Minjar celebrated
According to folklore, the Minjar Mela was started in 935 AD. When the king of Chamba returned after winning against the King of Thigerta, now named Kangra, the local people celebrated him with maize and paddy Minjar and season.
Traditions of Minjar Fair
On the first day in the Minjar Fair, the chariot journey of Lord Raghuveer ji comes out and is pulled from ropes to the historical square of Chamba, from where the fair is started. More than 200 Gods and Goddesses accompaning Lord Raghuveer ji also arrive there. The Mirza family offer the first Minjar. During his regime, the King used to offer seasonal fruits and sweets in the Minjar Fair, but now the administration does it. At that time the season songs and Kungri-Malhar were sung in the house. Now local artists play this tradition in the fair. Main Shobayatra of the Minjar Fair, the Rajmahal reaches the banks of the river Ravi, through the Akhand Chandi chogan. Here the coconut is wrapped in a red cloth with a Minjar, pouring a rupee and fruit-sweet in the river.