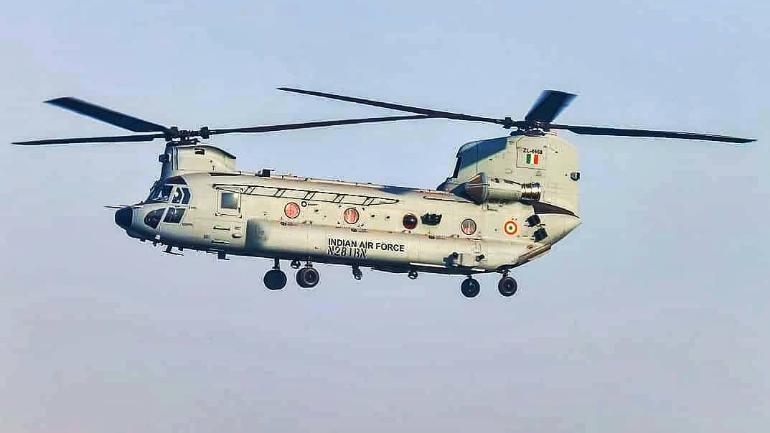 How Powerful Indian Air Force with Chinook Helicopter
Monday is special for Indian Air Force. Chinook helicopter, which enhances the strength of the IAF, has joined its fleet. In the 12th Wing Air Force Base in Chandigarh, Air Chief Marshal BS Dhanoa gave this information and said that considering the challenges of the security of the country, Chinook helicopter will be extremely important. He said, "With the help of this helicopter, the Indian Air Force will be able to carry heavy luggage in high and inaccessible areas."
Chief Marshal Dhanoa said, "With the help of Chinook helicopter, it will not only help the army to carry the war-related weapons, but also through the use of it to carry the affected people in safer places and relief in the ongoing military operations during natural calamity. It will help in mobilizing material."
The Chinook helicopter built in the US is also very special in the Indian Air Force. With the recent Pulwama attack and subsequent tension on the border, India and Pakistan's air force has been compared to many times.
India had signed an agreement with Boeing in September 2015 to buy 15 CH-47F Chinook helicopters for Rs 8,048 crore. Four of these 15 helicopters have got India The rest of the helicopter is expected to meet India next year.
Beginning in 1957
Let us know that the Boeing CH-47 Chinook helicopter is a double engine. It started in 1957. In 1962, it was included in the army. It has been made by Boeing Rotorcraft system. Its name is derived from Native American Chinook. This helicopter can fly at a speed of about 315 km / hour. Since its Beginning, the company has made some changes over time. Along with its cockpit changes, its weight was reduced by making several other changes, including its rotor blade, enhanced flight control system. Currently it is one of America's fastest helicopters.
These Countries have Chinook
For the first time in February 2007, the Netherlands had become the first foreign buyer of this helicopter. He bought 17 helicopters of CH-47F. After this, in 2009 Canada purchased 15 upgraded version helicopters of CH-47F. In December 2009, Britain also showed interest in this helicopter and bought 24 helicopters. In 2010, Australia bought the first seven and then three CH-47D helicopters. In 2016, Singapore gave the order of 15 helicopters to the company. Although Singapore had Chinook helicopters since 1994, which was replaced by CH-47D So far, 26 helicopters have existed for 26 countries. Not only that, the company has so far taken about 15 variants from the beginning. It includes HC-1B, CH-47A, ACH-47A, CH-47B, CH-47C, CH-47D, MH-47D, MH-47E, CH-47F, MH-47G, CH-47J, HH-47 .