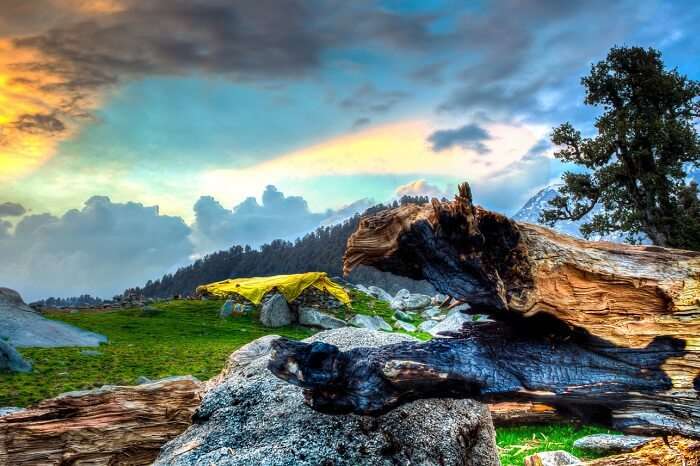 Most Special Places in McLeod Ganj
Located in Dharamsala, Himachal Pradesh:- McLeod Ganj is a major hill station, which is very popular among trekkers. The culture here is a beautiful mixture of Tibetan culture with some British influence. McLeod Ganj is also known as Little Lhasa. McLeod Ganj is a beautiful city famous for being the home of Tibetan spiritual master Dalai Lama, which is located near the upper Dharmsala. Between the majestic hills and the greenery, McLeod Ganj is culturally blessed with a major Tibetan influence, the main reason being the settlements of Tibetans here.
Rendezvous With The Tibetan Culture:-
McLeod Ganj with its Tibetan monasteries and prayer wheels in the upper part of the Dharamsala area, exhibits a mixture of Tibetan and Buddhist culture. Here you can calm down your mind by coming to the peaceful Tibetan monastery and by meditating you can know your conscience. During your visit, you can taste many Tibetan dishes and take authentic Tibetan souvenirs from the McLeod Ganj market with you.
5 Best Places To Visit In McLeod Ganj:-
McLeod Ganj Dharamshala is the upper part of the area, which is famous for its numerous pilgrimages and temples. In this article we are telling you about 5 places to visit near McLeod Ganj where you should go at least once.
Bhagsu Falls
Bhagsu Falls is the most famous tourist destination in McLeod Ganj, Dharamshala. This waterfall attracts tourists from all over the country every year. Bhagsu Waterfall is located on the road to McLeod Ganj and Dharamsala. If you are looking for a good place to make a picnic with your family members or friends, then there is no better place for you than the Bhagsu Falls.
Namgyal Monastery
Namgyal Monastery is a major tourist attraction of McLeod Ganj, which is the residence of Tibetan spiritual leader Dalai Lama. The second Dalai Lama laid the foundation of this largest Tibetan temple in the 16th century and monks established it to help the Dalai Lama in religious matters. At present there are about 200 monks in the monastery, who are working towards preserving the monastery's practices, skills and traditions. Namgyal Math is a very special place for tourists who are in search of a peaceful place.
Triund
Triund is a popular track about 9 kilometers away from McLeod Ganj. This place is located at a very high elevation which gives you trekking experience In the Himalayas. Triund is an excellent place for trekking with amazing trails that offer beautiful views of Kangra Valley.
Dal Lake
Situated at a height of 1775m above sea-level, Dal Lake comes under the region of Kangra district, which is 11 km away from Dharamshala. Nestling amidst lush green forests of deodar trees, the Dal Lake is famous for its scenic beauty and pilgrimage center. A famous Lord Shiva temple is located
on the bank of Dal Lake, which is considered to be very sacred. Every year during the month of September, a huge number of tourists flock to the Dal Lake to attain famous festival celebrated to mark the presence of Lord Shiva.