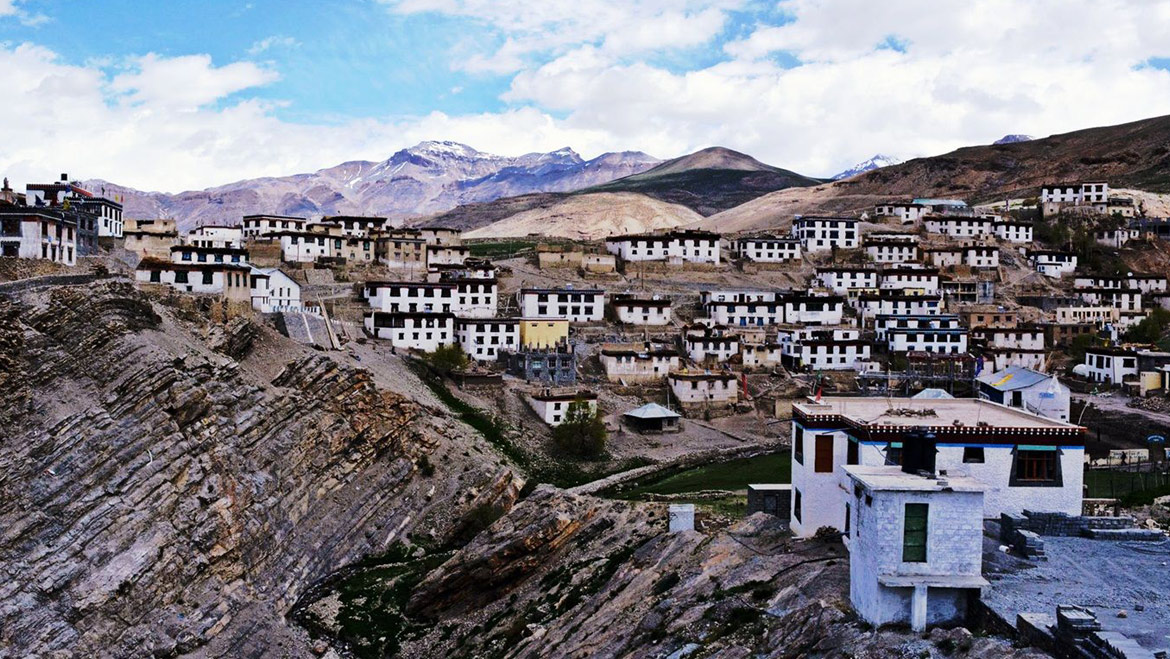 This village of India is at the Highest Point in the World
Kibber village is considered as the highest village in the world. Situated at an altitude of 4850 meters above sea level, this village is in the Spiti valley of Himachal Pradesh. There are several Buddhist monasteries in Kibbar village, about 430 km from the state capital Shimla. To reach Kibber, reaching the Spiti valley via Kunjam Pass. The next 12 km route is extremely difficult. Refreshing is realized after reaching Loosar village. The monastery built in Kibber village remains at the highest point. Loosar, on the right side of the Spiti River, is the first village of the Spiti Valley. There are more than 100 houses in Kibber village. All the houses are of white color. Kibber village has a different experience of staying in the night. Here, the stars look so close at night that it seems that they can touch. To see this unique village of Spiti valley, today too many crowds of tourists can be seen.
In snowy days, many feet of thick feet get accumulated here. In the time of snowfall, the paths here are closed. But the people here do not make any difference because they have become habituated to living in such an environment. The best thing to do here is to go through the streets between the snow covered mountains. From the hospital to here you will also get the school for the children. Somewhere in the Kibber Valley, there is a plain snowy desert, some shiny lakes in the snow peaks. Once you trip to Kibber, you will not be able to forget the freshness of life here.
The rains have low in Kibbar. The residents here see only the snow. Here snow falls so that several feet thick fold get accumulated. On snowfall, Kibbar is cut off from the world. The way to go here is very beautiful. Passing through the covered roads of the mountains is a never-forgot moment.
The folk dance here is unique. Both women and men wear agile pajamas here. The people here wear a special shoe which is known as lham. The footwear is made by leather, while the upper part is made of warm clothes.