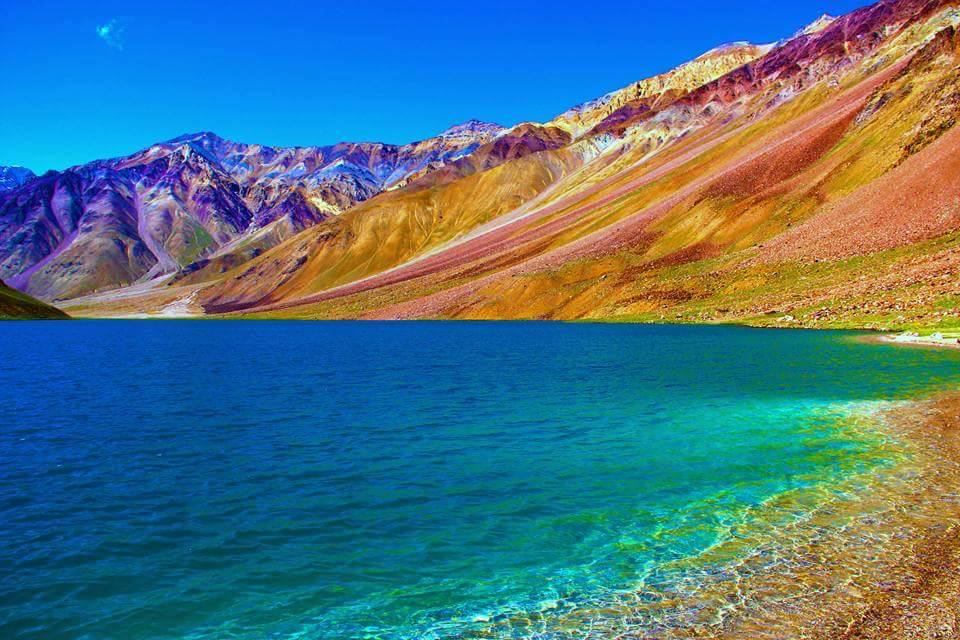 Most Beautiful lakes in Himachal Pradesh
Since ancient times, Himachal has received immense reserves from nature, whether it is a beautiful environment or a pure climate. Himachal has always been known for its cold weather throughout India, which is why British had built its winter capital, Shimla. Himachal has got many lakes from nature. Natural lakes are predominantly centers of faith and it also purifies the atmosphere.
Chandratal, Lahaul & Spiti District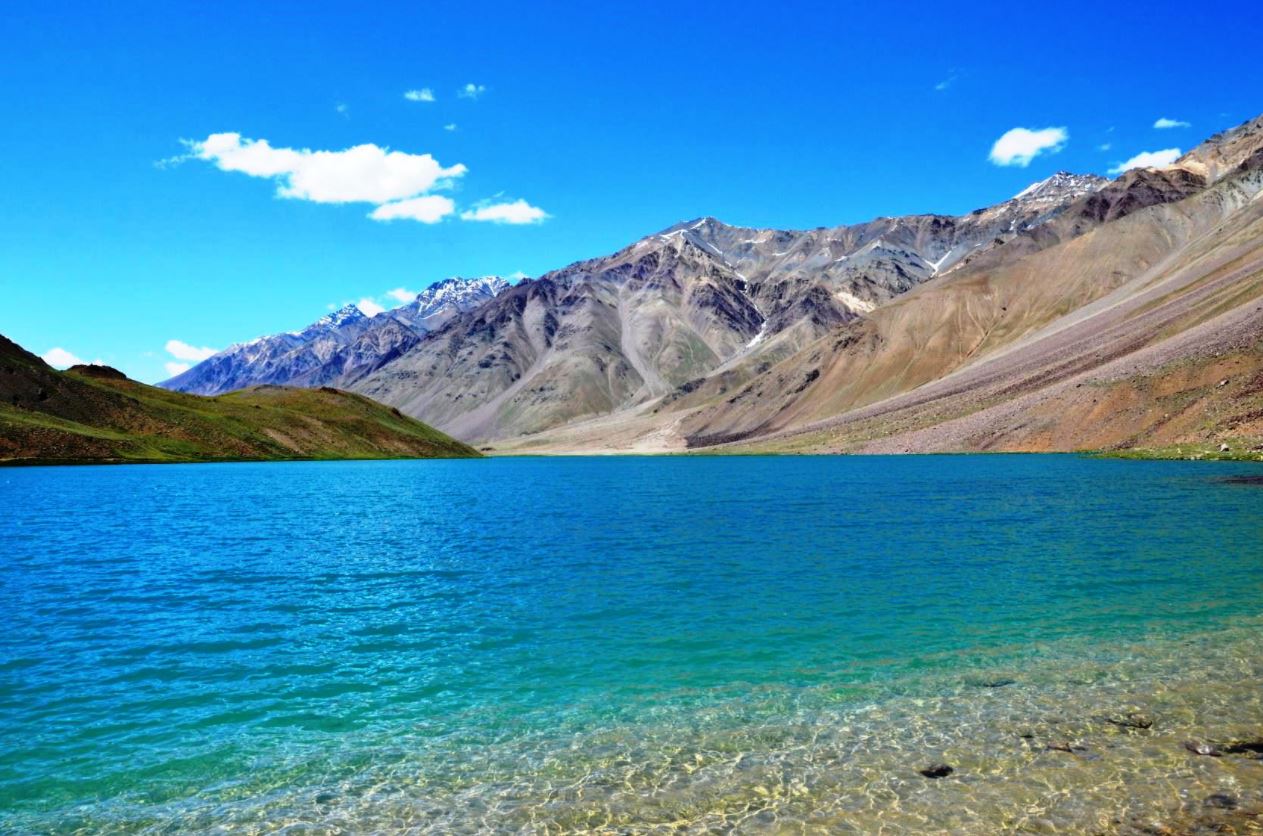 Chandratal is a charming lake in Himachal Pradesh, which is located at an altitude of 4,250 meters above sea level under the Lahaul-Spiti district. The size of this lake is like half-moon, hence its name is Chandratal i.e. the lake of moon. It is a lake of clear water, whose water shines like a glass and is completely pollution free.
Parashar Lake, Mandi District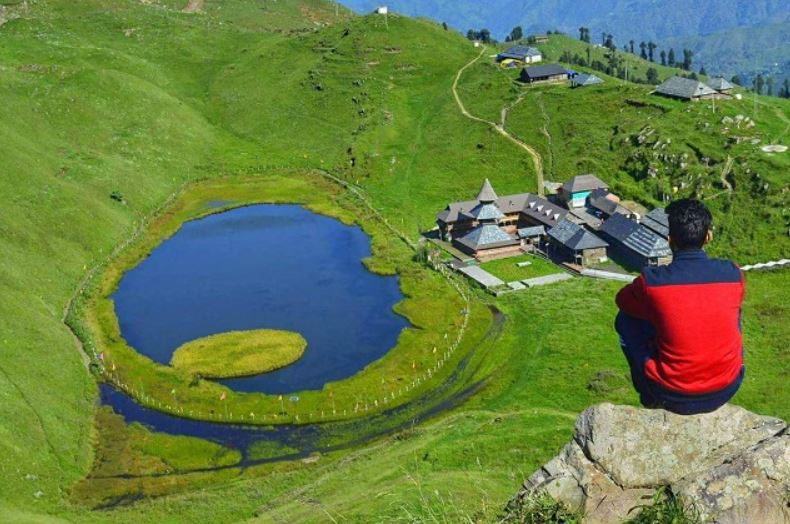 Parasher Lake is a snowy lake near the temple of Rishi Parashar, built in Himachal style, 49 kilometers away from the Mandi. You can also easily reach with the children here. Winter or hot, the deep blue water of the lake offers you a different natural shade. In summer the Parashar lake turns blue and green, whereas in the winter it appears blue and white.
Brighu Lake, Kullu District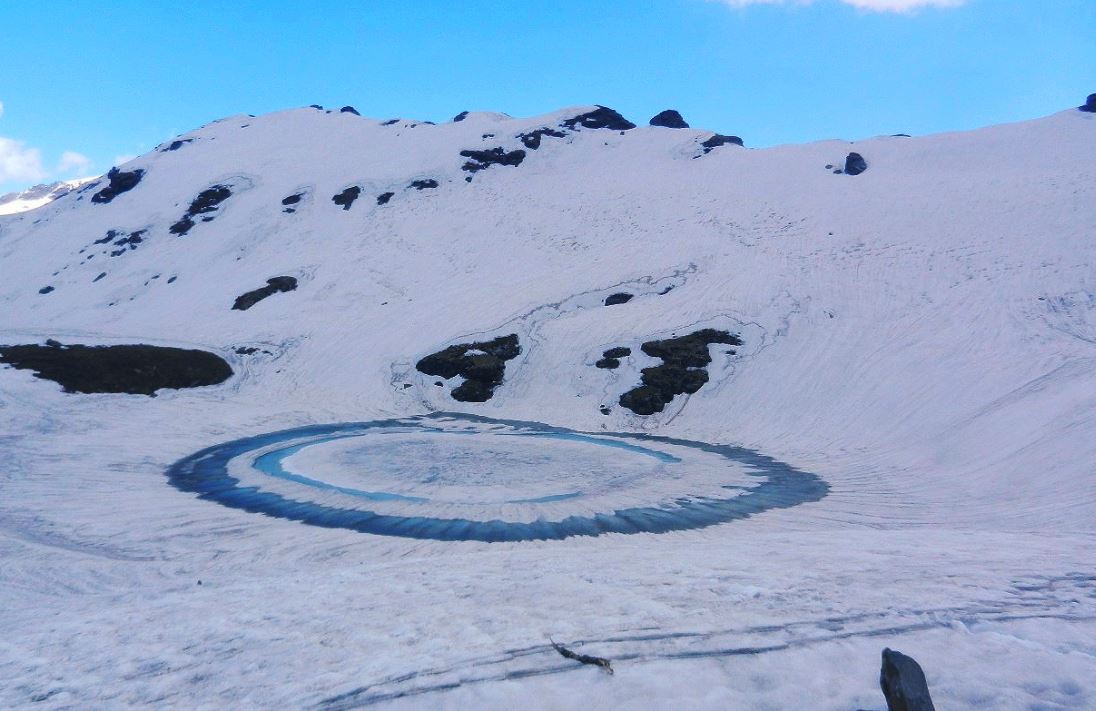 This lake has religious significance in Hinduism. This lake is situated on the banks of river Himalaya, which is known as the name of Rishi Bhrigu. Rishi Bhrigu is one of the seven rishis to be considered in Hinduism. According to local people, Rishi Bhrigu meditated on the side of this lake. It is also said that Rishi Bhrigu wrote Bhrigu Samitha, which can get information about the past, the future and the present.
Nako Lake, Kinnaur District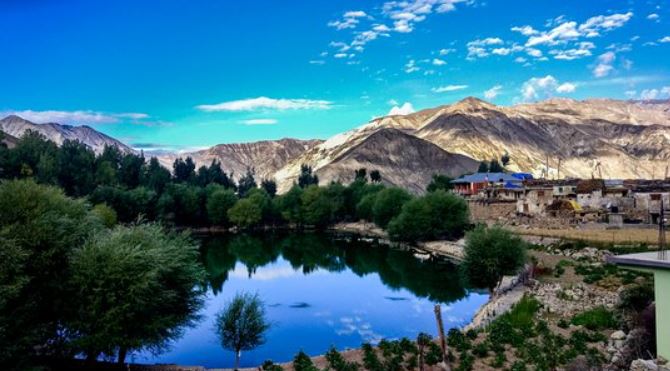 Nako Lake is located in Nako village in Kinnaur, a small old-fashioned village. It is located 2 km from the famous Hangarong Valley. One of the important features of this lake is that for most part of the year it is covered with snow. Its height is 3662 meters above sea level. Here, the inner line is very close, due to which a permit may be required to move in front or around a lot of area.
Kareri Lake, Kangra District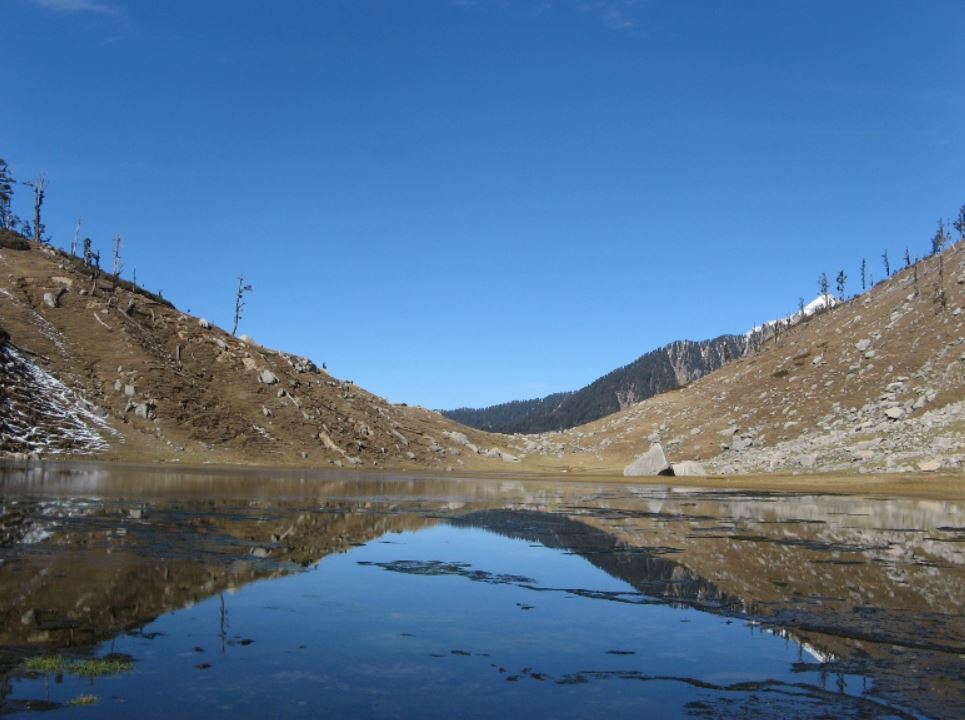 Kareri Lake is a famous tourist destination of Kangra at an elevation of 2934 meters above sea level. Melting snow from Dhauladhar Range fills this lake. This lake is 13 kilometers ahead of Kareri village, which itself is 9 kilometers far from Dharamshala Naddi. For this, there is a path through Nihariki and the Gherra village of Dharamsala from Shahpur, but before lake, one must have to reach Kareri village. The lake has a great view of Dhauladhar mountain and Mankanya peak.
Renuka Lake, Sirmaur District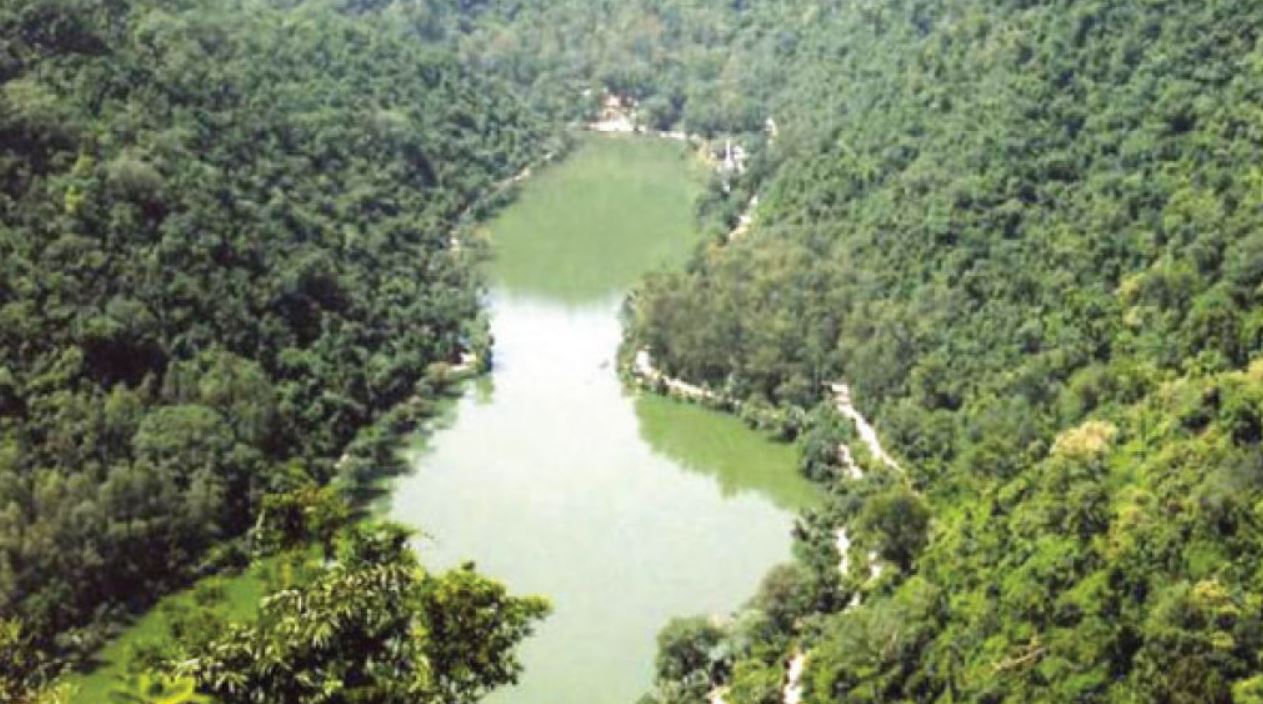 Renuka Lake is situated at a distance of 40 km from Nahan, which is one of Himachal Pradesh's most popular tourist destinations. With a length of 672 meters, Renuka Lake is known as Himachal Pradesh's largest lake. The atmosphere around Renuka Lake is very beautiful and peaceful. Green trees, colorful fish in soft water, beautiful Lata Kunj, thrilling zoo of ashram, and river Giri flowing near.
Rewalsar Lake, Mandi District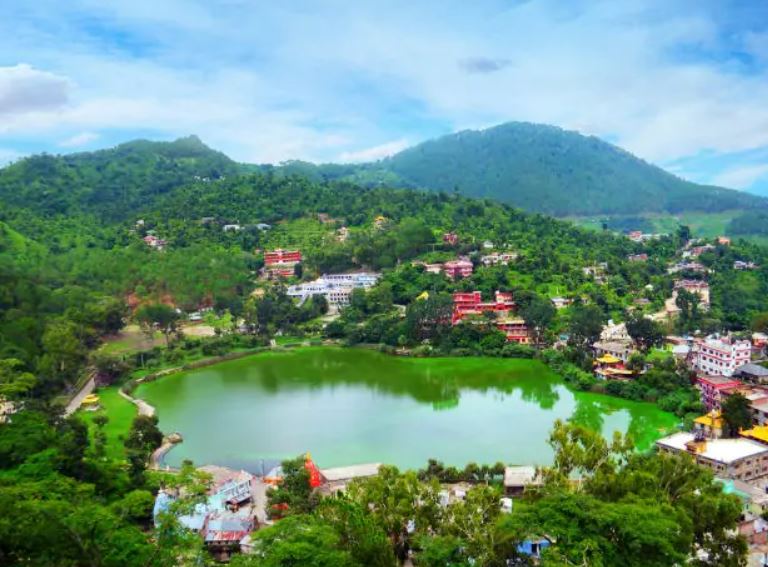 Rewalsar Lake has a special place in many beautiful lakes to enhance the pride of Himachal Pradesh. Rewalsar Lake, surrounded by dense trees and high mountains, is the center of attraction of natural beauty. Located at a height of 1350 meters above sea level, 24 km away from Mandi and on the banks of River Rewalsar, there are some revered places of different religions. Mainly there are followers of Buddhism here. Apart from the nature lake, some other small lakes are located on the other side of the river Rewalsar, local people know them as seven heads, most of these seven small lakes have now dried up. Rewalsar is a beautiful place here with a small zoo as well as a lake.