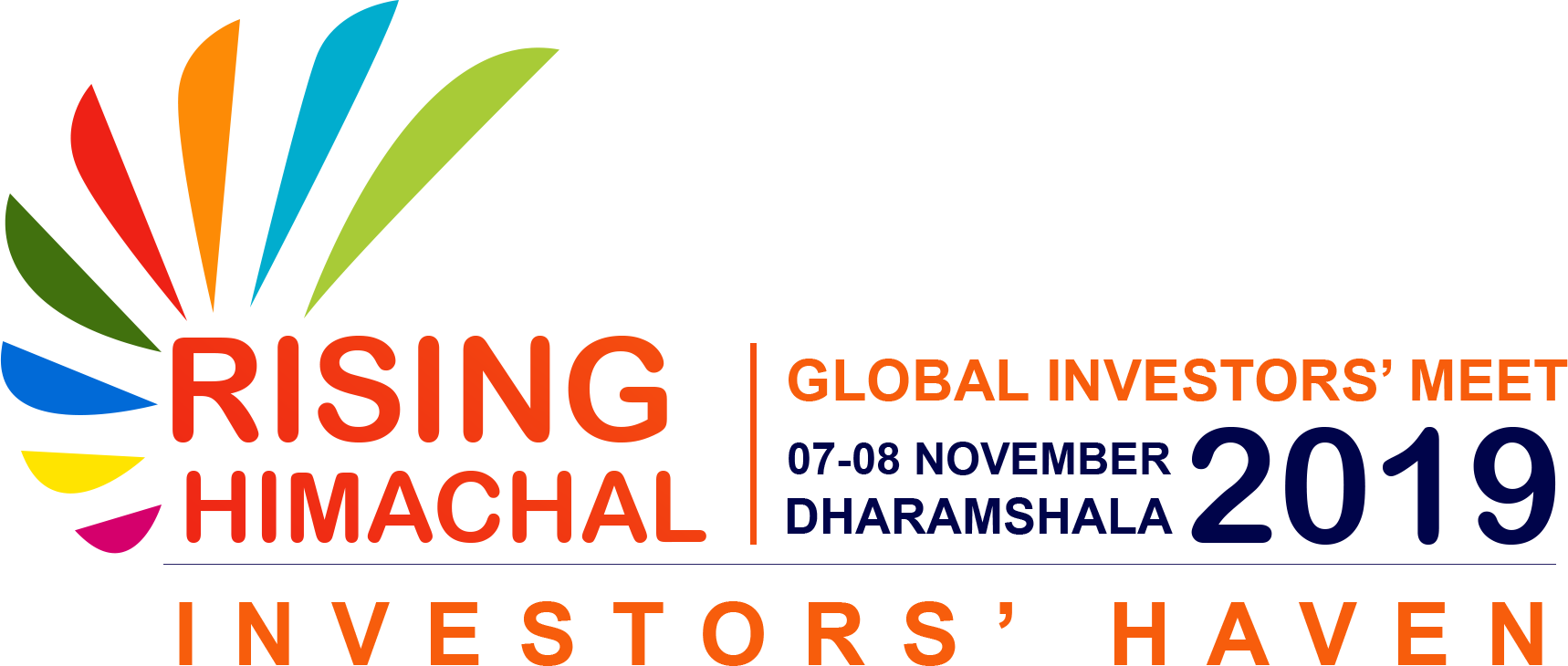 Himachal Pradesh Global Investor's Meet 2019
The Global Investor Meet 2019 is the flagship business event of the Government of Himachal Pradesh. The State will be organizing the inaugural edition of the marquee event at Dharamshala on June 10 to 11, 2019. In this event Himachal will showcase the policy & regulatory environment, investment opportunities across eight focus sectors to boost manufacturing and employment generation in the state.
The state is in accelerated socio- economic growth phase and has trasitioned from agrarian economy to an industry and services led economy. Abundance of industrial power that is amongst the cheapest in the country, open and progressive policies of the State Government backed by fast track project clearances, continuous investment in upgradation of infrastructure development, human capital and social welfare has made Himachal Pradesh as the preferred destination in India for entrepreneurs.
"Himachal is one of the most popular and easily accessible hill state of India. People from all parts of the country as well as from different parts of the world visit this beautiful state to enjoy its natural beauty.
From times immemorial, Himachal Pradesh has always been one of the greatest contributors towards bulding tourism, resultantly, better economic development and success for the nation."
Chief Minister Jai Ram Thakur invited investors in Hyderabad to participate in the Rising Himachal Global Investors Meet-2019 in Dharmashala which is scheduled to be held on June 10 and 11.
"The Himachal Pradesh government is inviting the investors for tourism, agriculture, infrastructure, and pharmaceutical sectors. The government has taken a decision to change the policies if required for the investors' benefits. For investment, Himachal will be a great destination," said Thakur while addressing the media in Hyderabad on Wednesday.
During a road show in Hyderabad, he said that his government in the state wants a holistic approach towards inviting investment and not merely from the tourism point of view.
While explaining about the policies of the Himachal government that would create a positive environment for the investors to grow their business in different sectors, Thakur said: "Himachal Pradesh is leading in hydel power generation which supplies power 24 hours a day along with peaceful atmosphere, law-abiding citizens, surplus supply of water and good connectivity. This makes Himachal Pradesh an investment-friendly state.