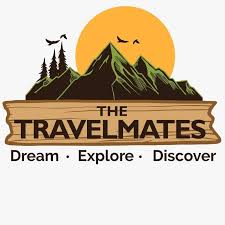 The Travel Mates
The TravelMates is a Travel company based in Solan, a beautiful district of Himachal Pradesh.
The TravelMates is not just a name; it is an experience by itself. It is a Himachal Pradesh approved travel agency.
The TravelMates provides travel service to pristine destinations in Himachal Pradesh as well in other neighbouring states. The associates from The TravelMates are trained people who ensure that your visit to the region becomes a cherished memory.
Our Mission is to manage the travel requirements of the travel partners and add value to travel packages. We tend to focus on the customers' requirements to come up with effective strategies for meeting their demands in an efficient manner. Our mission is to offer best travel solutions and become the biggest travel agency in the North.
Following are our key areas and destinations of our work:
Areas:
Holidays Packages
Taxi Bookings
Hotel Bookings
Group Tours
Volvo Packages
Trekking Packages
Adventure Packages and Trekking Packages
Tailor-made Holidays
Corporate Travel
Customised Domestic & International Packages
Destinations:
Himachal Pradesh & Uttarakhand
Leh-Ladakh & Jammu & Kashmir
Chardham Yatra
Kailash Mansarovar Yatra
North-East
Kerala
Nepal
Bhutan
Andaman and Goa
The Golden Triangle
Ultimately our strategy is to provide solution to almost every type of travel needs, from simplest to the complex, and create an unparalleled experience that our travel partners could rely on. We aim to maintain our vision of high class travel services at reasonable prices through consistent leadership, controlled growth and excellent commitment so that we can provide the best prize with high quality services to our B2B partner
We are looking forward to have a great business with your company
Address: 25, Housing Board Phase-2, Saproon, Solan, Himachal Pradesh-173212 Mobile : +91-9736404061, +91-7018312009 Email : [email protected]
website: thetravelmates.co