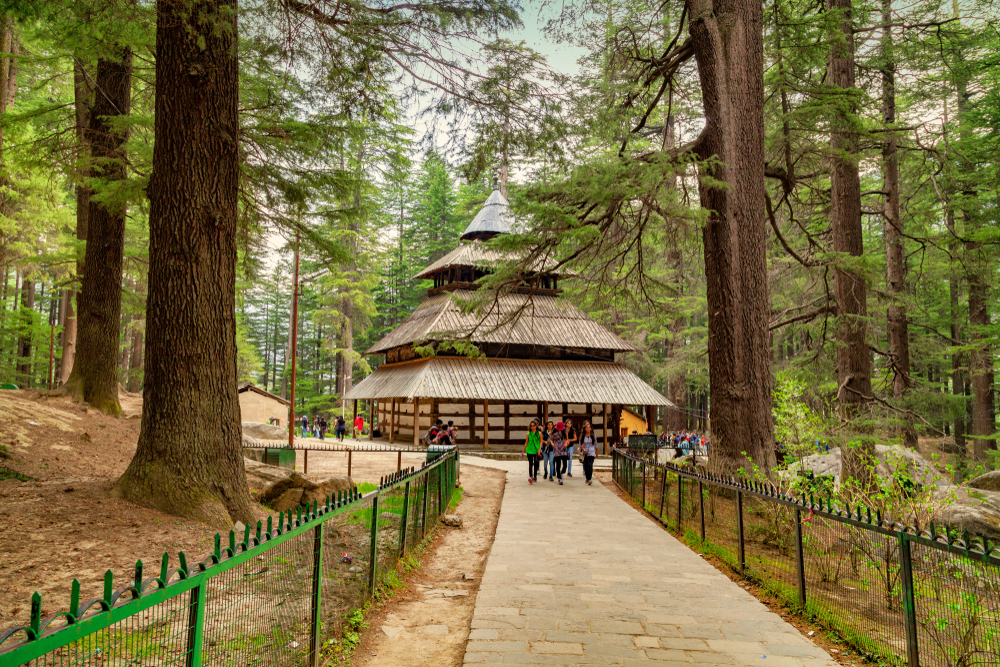 Hadimba Devi Temple
Hidimba Devi temple is located in Manali, Kullu of Himachal Pradesh, which is a fascinating tourist destination. This temple is made in a cave which is dedicated to Goddess Hidimba. Hidimba was the sister of the hindmong monster in the Mahabharata period. Visitors who come to Manali keep coming here to see the beauty of this temple.
The Hidimba temple is situated on the foothills of the Himalayas, around which there is greenery and the forest of Siddar. The history of this temple is associated with Pandavas. It is believed that Hadimba was a monstrous, whose royalty ran around the entire area around Manali. People of the Kullu dynasty worship them as goddesses. During Navaratri this temple is crowded. Hidimba Devi is worshiped in Kullu's famous Dussehra fair.
This temple was constructed in 1553 AD in a stone. The stone was cut in such a way that it came to be cave. Visitors can visit this stone and can perform special worship. It is said that after the construction of this temple, the king cut the hands of artisans who built the temple so that they could not build such a temple somewhere.
Hidimba Devi temple is surrounded by dense pine trees all around. This temple, 40 meters high, has been constructed only from wood. The style of this temple is called pagoda. Visitors coming to Manali come to visit this temple. It is about 1 km away from Manali city.
The special worship  that is performed here is known as Ghor Puja. This worship is held in the temple itself. Every year on May 14, celebrate the birth of Goddess. In which the devotees come from distant places and see.