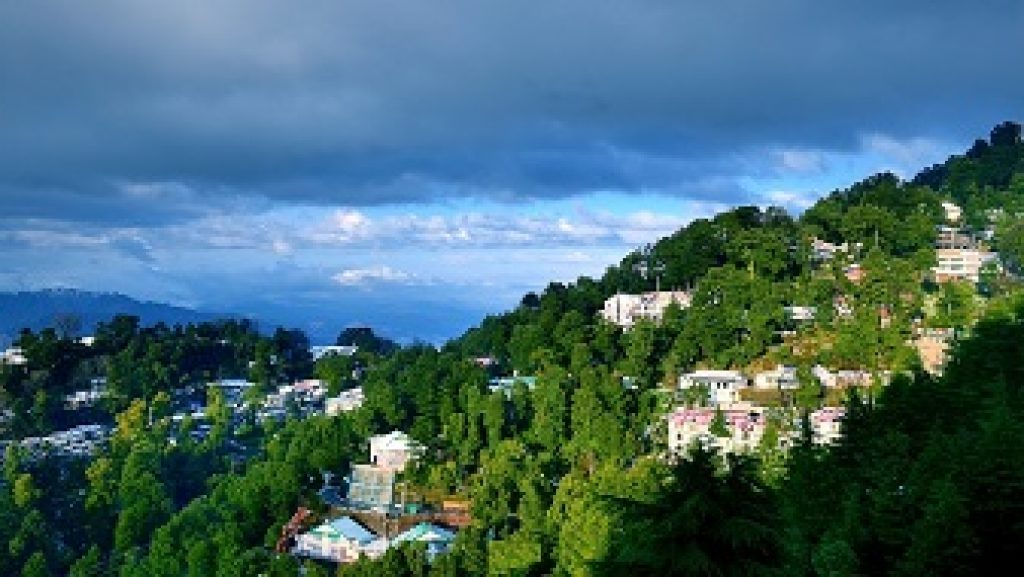 Dalhousie – The mini Switzerland of India
Dalhousie is a small town situated in Himachal Pradesh. It is a symbol of the old world charm, which attracts everyone from its natural landscape, pine-clad valleys, flowers, grasslands, streams of flowing streams, magnificent mist to the mountains. Here the scent and atmosphere of the Scottish and Victorian architecture will remind you of the British era. Dalhousie is one of the most visited places in the state, famous for its natural beauty and ancient charm.
History of Dalhousie
Dalhousie city was founded in 1854 by the Viceroy – Lord Dalhousie, which was a special place to escape the heat of the British. It was a place for the British to have a peaceful climate and a place of pleasant weather. To change this area into a hill station, five neighboring hills, Bhangora, Bakrota, Terrah, Potter and Kathlgad were acquired by Chamba rulers. Soon it became a popular hill tourist destination. Then in 1861, Dalhousie became a special part of Gurdaspur district. This place has been a part of Himachal Pradesh since 1966. It is also one of the popular tourist destinations in the world.
Khajjiar
Khajjar is a small town located near Dalhousie, which is also known as 'Mini Switzerland' or 'Switzerland of India'. The beauty of this place attracts everyone. Khajjiyar, located at an altitude of 6,500 feet, is one of the best places to visit near Dalhousie due to its scenic beauty and picturesque landscape. Khajjiyar is a plateau with a small lake, which is one of the tourist attraction places. Adventure games like Zorbing, Trekking etc that take place in this place attract tourists.
Satdhara Falls
Satdhara Falls is located in the Chamba Valley, surrounded by the snowy-covered mountains and stunning scenery of fresh pine trees. 'Satdhara' means the seven waterfalls, the name of this spring is kept due to the meeting of seven beautiful waterfalls together. The water of these waterfalls is found at a point 2036 meters above sea level. This place is special for those who want to experience peace by moving away from the crowded life of the city. Satdhara Falls is also known for its medicinal properties because here asbestos is found in the water, which has properties to repair skin diseases. If you are looking for a good place to travel near Dalhousie, then Satdhara Falls is a good place for you.
Restaurants And Local Food In Dalhousie
Dalhousie is a tourist destination that offers you many options for food. At this place, you can enjoy a special type of North Indian meal, besides buying some fresh and Chinese snacks at very low prices in the local dhabas here. In addition to all this, you can also enjoy the taste of some special dishes along with a variety of cuisines from the restaurants and hotels related to the resorts. Himachali cuisine is very simple and normal, mainly including chapati, lentils, gravy and curd etc.
Best Time To Visit Dalhousie
Dalhousie is one such place because of its ideal climate, where you can travel throughout the year. However, the best time to go to Dalhousie is between March and June. In the months of March and April the snow starts melting and the glow of this place is worth seeing when the sun rays collide with snow-clad mountains and pastures. At this time, the weather here is very pleasant. You can experience the cold in March and April, and in the month of June, the temperature here starts growing slightly. In the summer months Dalhousie's season is quite good, due to which it is like paradise for nature lovers. Monsoon is also pleasant here because you do not have any interruption in your plans due to the moderate rainfall. Winters in Dalhousie are perfect for adventure activities.