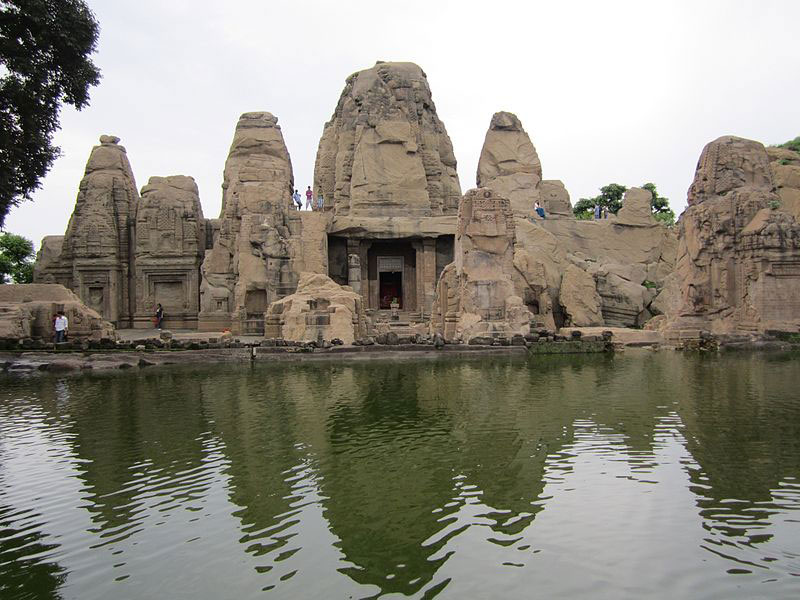 Masroor Rock Cut Temple – North India's only Temple full of Mysteries.
Today, we will tell you about a historic temple whose history has no idea about it. There are some stories, still in the womb of Dental tales and temple, they still sit with Shri Ram, Mata Sita and Lakshman. These temples are located in Masaroor village of Kangra district of Himachal Pradesh. These temples are built on a total of 15 big rocks, that's why we know it as the rock cut temple.
The rock cut temple masterpiece boasts a unique and mysterious history of the unique art of the name Himalayan Pyramid. According to the department of this temple perhaps built in the 8th century, is the only such temple of North India. It is very difficult to carve such beautiful carvings on the stones. In this way, artisans were brought from far away to do these workmanship. But nobody has found any proof of this work till date.
They are also called Ajanta-Ellora of Himachal. Although they are even older than Ellora. The womb house, sculptures, stairs and doors have been made by cutting the mountain. In front of the temple is Masaroor Lake, which attracts the beauty of the temple.
According to the legend of the legends, Pandavas had done the construction
A reflection of parts of the temple appears in the lake. In North India it is such a one-way temple. According to the legendary tales of centuries, it is believed that this temple was built during the Pandavas's ignorance and the beautiful lake in front of the temple was built by the Pandavas for their wife Draupadi.
On the wall of the temple, Brahma, Vishnu, Mahesh and Kartikeya get the shape of other deities. This temple, made by cutting the sandstone, was caused great damage due to the earthquake in 1905. Despite this, it remains a center of attraction. The government has provided it protection under national property. The temple was first discovered in 1913 by an Englishman HL Stalberth.
Way to Heaven
Even today there are gates made of huge stones, which are known as 'Swargadwar'. According to some other beliefs, Pandav had stayed at this place before their ascension, that's why the stone-based doors located here are also called 'the path to heaven'.