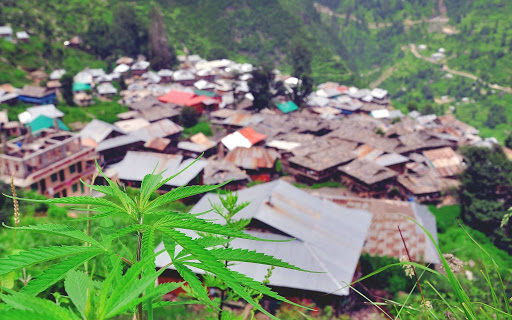 Malana Village
In the North-East of Kullu Valley in Himachal Pradesh, there is an ancient village called Malana. The village, situated at an altitude of 9,842 feet, has become very popular in the last few years between Adventure and Mariguana Lover. Most of the tourists coming here are foreigners, who come here in the 'Malana cream' which means marijuana. Actually, this place of Parvati Valley gets the world's best marijuana. There is no law of India here. This is the world's oldest Democracy.
History Of Malana
The history of the village of Malana is very old. Long ago, in this village, "Jalamu" used to be a sage. They had made the rules and regulations of this village. Democracy of this village is the oldest democracy in the world. It is believed that Jalamu Rishi is worshiped even before the time of Aryans. The mention of Jasmu Rishi also comes in the Puranas. Residents living in Malana are considered to be descendants of Aryans. According to other traditions, people of Malana village consider themselves a descendant of Sikandar's soldiers. Long ago, Mughal ruler Akbar came here to get treatment for his illness. When Akbar was completely cured, he had freed people living here from tax.
Language of Malana
Residents of Malana speak a mysterious language known as Kanashi / Raksh. Some people consider it a monster dialect. Malaana's language, Sanskrit and many Tibetan dialects are a mixture of but it does not match any language or dialect spoken nearby.
The World Famous Malana Cream
The marijuana (hemp) grown around the village is called 'Malana cream'. Malana cream is considered as the most expensive and best variety in "cannabis market". The reason for this is the high-quality oil found in Charas. In 1994 and 1996, the High Times Magazine Kennabies Cup has given it the title of Best Marijuana. It is cultivated in large quantities in Parvati Valley. However, at present, the police and administration are conducting massive operations to prevent the cultivation of cannabis. However, due to high altitude and difficult geographical conditions it is difficult to stop it. To avoid the police, the villagers are now moving towards dense forests and they are cultivating it there.